The Best Food in Richwood, TX: The Gourmet's Guide
Nestled on the coast of Texas, Richwood offers more than meets the eye. This town, brimming with rich history and southern charm, is a melting pot of diverse flavors. For gourmands like us, venturing through Richwood feels like a culinary expedition. This guide will take you on a gastronomic journey, unveiling the best foods Richwood has to offer.
Phat Boyz Mexican Cafe
Phat Boyz Mexican Cafe is a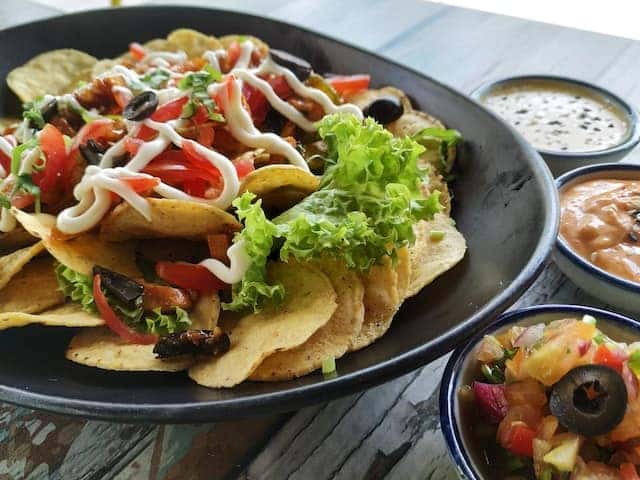 great place to go if you're looking for some delicious Mexican food. They offer a variety of dishes including tacos, burritos, and more. Their food is always fresh, and their service is excellent. You can contact them at (979) 388-0220.
Lonestar BBQ
Lonestar BBQ provides homestyle bar-b-que cookin' and a warm, friendly atmosphere at a reasonable price. They use only the finest cuts slow-smoked to tender perfection. Choose from tender brisket sliced or chopped, smoked or grilled chicken, savory sausage with a dash of spice, and an array of other great meats. 
Taqueria Los Gallos
Taqueria Los Gallos stays dedicated to its founding principles: offering fresh, authentic, and top-notch ingredients for genuinely satisfying and reasonably priced 100% Authentic Mexican Food. While renowned for their incredible tacos, you'll also discover a delightful array of Mexican favorites, including tortas, gorditas, quesadillas, and the classic horchata.
3rd Coast Pizza Company
Enjoy the best pizza in Richwood like the locals do. Richwood residents have made 3rd Coast Pizza Co one of the most popular pizzerias in the area. Maybe it will become a favorite of yours, too! Try some of the top dishes in Richwood, and maybe you'll discover a new favorite.
Los Paisas
Los Paisas is a great restaurant located in Richwood, TX. They offer a variety of dishes including Colombian food, seafood, and more. Their food is always fresh, and their service is excellent. They have a great selection of dishes to choose from including Bandeja tipica Colombiana, Picada, and Parrillada los Paisas. The restaurant has a great atmosphere and friendly staff that will make you feel right at home. If you're looking for some delicious Colombian food in Richwood, TX then Los Paisas is definitely worth checking out!
Good Eats in Richwood
Whether you're a fan of classic southern comfort food, have a penchant for international flavors, or are seeking contemporary twists on traditional dishes, Richwood promises a feast for every palate. And as always, when exploring these culinary wonders, trust Yanklin Ford to get you to your dining destination in style.
Cooked Food by Anthony Leong is licensed by Pexels